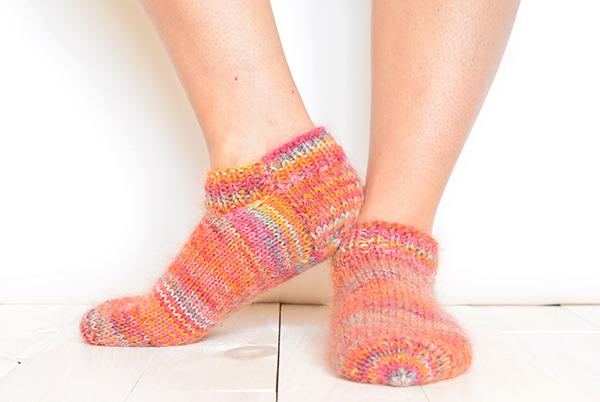 Basic Vamps ReVamped
Using our new Hand Maiden Eden and Angel Hair knit together, these vamps are a luxurious take on a Newfoundland heritage knit. Lightweight and warm, we use ours as house slippers, in our boots and as bed socks.  They are truly a versatile accessory.
Each kit comes with one skein of Eden (200m/118g) and Angel Hair (400m /50g) + Pattern.