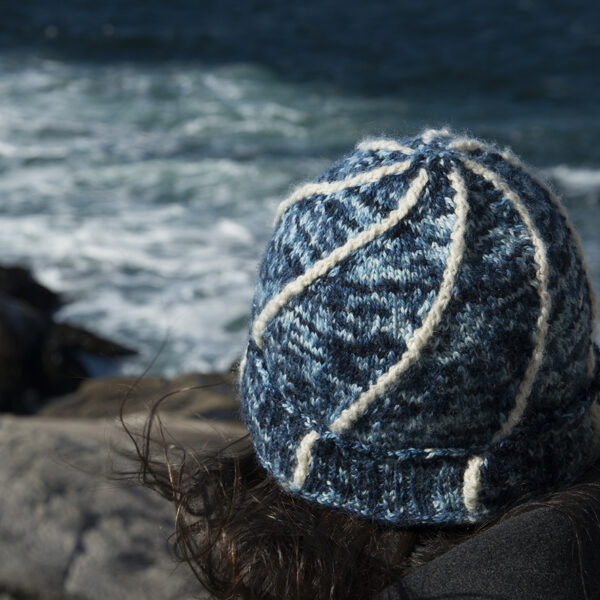 North Atlantic Whirl
Starting at the centre of the whirlpool, this top down knit hat incorporates a cable detail in a contrasting colour to highlight the swirling effect.
The folded brim keeps your ears warm when the icy winds blow.
This hat references the giant whirlpools of the North Atlantic Ocean in which warmer waters mix with icy Arctic Ocean currents.
See our shop for Kits 
Colourway shown – ikat & natural